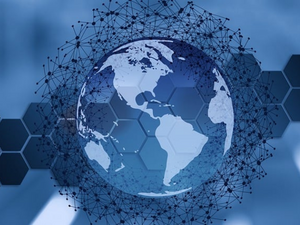 Essendant, a Staples-owned wholesale distributor of office supplies and stationery, paused its operations recently because of a multi-day, network-wide outage. The system disruption has prevented customers from placing orders online or contacting the company's customer care unit.
While Essendant has yet to disclose the reason behind the outage, many think someone had hacked into the company's system. Customers are expressing their frustration over the company's lack of transparency.
Essendant's Outage Is Preventing Fulfillment of Orders
The network-wide outage started on the night of March 6, 2023. Essendant then began notifying customers about it the following day. Because of the disruption, the company can't accommodate new online orders or fulfill existing ones. Aside from customers and suppliers, the incident also affects freight carriers. The company has told them to postpone pickups for now.
Essendant carries more than 160,000 items and caters to around 30,000 resellers. The disruption has a significant impact on its supply chain.
What Is Essendant Doing to Address the Issue?
Since March 20, 2023, Essendant has taken significant steps to recover its operations.
The company has restored at least a hundred systems and performed end-to-end testing. It is currently in the pilot stages of its pick, pack, and ship efforts.
Here's what customers can expect from Essendant at this point of its recovery:
Empower users now have new login credentials and can place orders through the
portal.
Aside from Empower, customers can access other Solution Central applications. That
includes List Assistant, ICAPS, Essendant Marketing Studio, and Market Xpert.
Essendant's customer care team is only accessible through email. Request volumes are high, and turnaround time will be longer.
There will be longer shipment times because of higher order volumes.
The Bottom Line
The Essendant outage highlights the importance of data backups. Losing large amounts of
information, whether employee, customer, or systems data, can cripple a business. But with a data backup strategy, you have a duplicate of your systems and can recover faster.
Secondly, it's a reminder for business owners to have a contingency plan. If your supplier can't deliver for whatever reason, having a backup plan will save your business.